ArtStream's Seventh Annual Gala
"You belong with us!"
Event Details
Thursday, October 5, 2017, 6:30 – 10:30 pm
The Ballroom, Bethesda
5521 Landy Lane
Bethesda, MD 20816
Off River Road, minutes from the Beltway and conveniently on the T2 bus line.
Dress is creative black tie.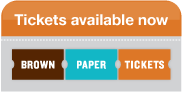 All photos by Liz Demaree.
---
Sponsor
Sponsorships start at $500 and include tickets to the event. Register online or contact Executive Director Heller An Shapiro at h.shapiro@art-stream.org or 301-565-4567 to get started!
---
Donate
Donors may purchase a scholarship ticket for an ArtStream participant who cannot afford the cost. Purchase on brownpapertickets.com
---
Wine Wall auction
ArtStream will be holding a "Wine Wall" auction at the Seventh Annual Gala.
How do you play?
Guests at the Seventh Annual Gala will pull a cork from a basket for $25. Each cork corresponds to a bottle of wine valued at $25 or more. Every player is a winner!
What we need
We are seeking donated bottles of wine valued at $25 or more. You can also choose to donate funds to purchase "Wine Wall" bottles.
Bottles can be dropped off at the ArtStream office, or we will arrange to pick them up from your home or office. We would like to have all the wine by October 2, 2017.
Call 301-565-4657 or email Heller An Shapiro at h.shapiro@art-stream.org to start your donation.
We raised over $4,000 at last year's "Wine Wall" thanks to your generosity!
---
Yearbook
The Annual Yearbook is a collection of ArtStream fun, photos, and dedications from donors, friends, and family members.
Each guest will receive a yearbook to commemorate the Gala and another great year with ArtStream.
---
Volunteer
Volunteers will  plan decor, encourage new guests to attend, and solicit donations. Volunteers may work before, during, or after the event.
Submit the volunteer form at www.art-stream.org/volunteer to get started.
---
Honorary Host Committee
The Honorary Host Committee consists of luminaries from the region who spread the word about the event.
Eleanor Allen
Evan Glass, Gandhi Brigade Youth Media
 Ian Paregol, DC Coalition
of Disability Service Providers
Lina Aybinder
Maggie Haslam
Congressman Jamie Raskin
Former Congressman
Mike Barnes
Sari Hornstein
Patricia Ritter, The Treatment and Learning Centers
Pamela Brown
Montgomery County Executive Ike Leggett and Catherine Leggett
Reemberto Rodriguez, Silver Spring Regional Center
Senator Ben Cardin
Councilmember George Leventhal
Tim Shriver, Special Olympics
Kristen Chou
Eli Lewis
 Senator Chris Van Hollen
Councilmember Marc Elrich
 Karen Mitchell, CPA
Carol and Tom Wheeler
Adam B. Fine
 Paul Murray, CPA
 Bonnie Fogel, Imagination Stage
 Frank Myers
---
Current Sponsors
We are grateful to our sponsors!
| | |
| --- | --- |
| Family of Garrie Barnes | Maggie and Andy Haslam |
| Bev and Umit Basoglu | Sari Hornstein |
| Linc Boykin and George Gates | David Lightfoot and Betty Tuller |
| Ginny and Michael Bradley | The McMeekin Family |
| The Brown Family | The Myers Family |
| Kristen Chou | The Pauley Family |
| Mike and Ellen Cooper |  Carolyn and Jerrold Post |
| Joseph and Vanice Famme | Amy Weinberg and Norbert Hornstein |
| Sandra and Adam Fine | |